Gameday Collection
Regular price
Sale price
$30.00 USD
Unit price
per
Regular price
From $38.00 USD
Regular price
Sale price
From $38.00 USD
Unit price
per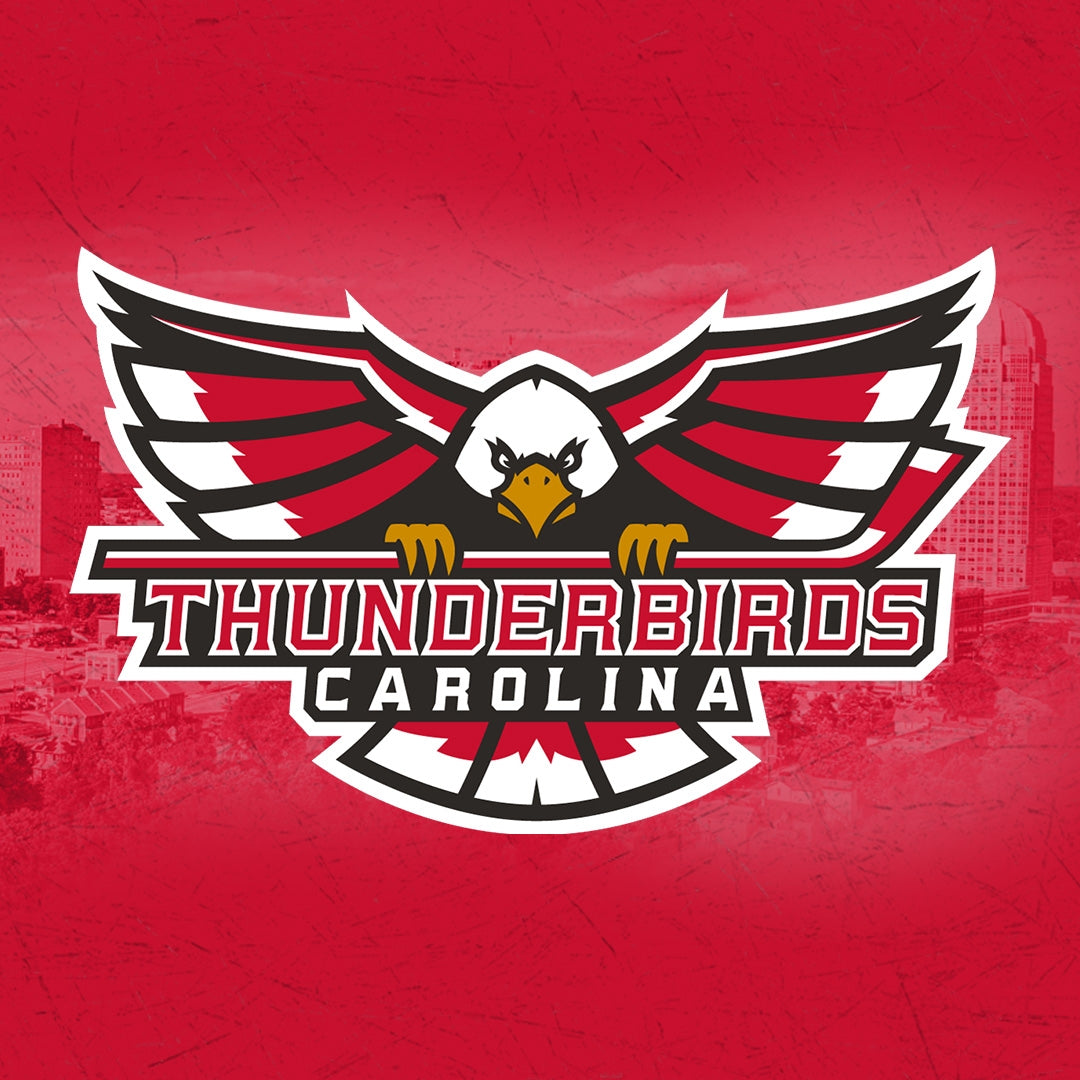 About Us
Welcome to the official Carolina Thunderbirds Merchandise Store, where passion for hockey meets style, and our core values of **Community**, **Family**, and **Fun** are at the heart of everything we do!
Who We Are
We're not just a hockey team; we're a close-knit family. For the past eight seasons, the Carolina Thunderbirds have proudly called Winston-Salem home, bringing thrilling moments and unforgettable memories to our loyal and passionate fans. Our incredible journey is a testament to the unwavering support of the best fans ever!
Our Mission
Our mission is clear: to unite our community, celebrate the bonds of family, and create unforgettable moments of fun. Just like our fans, we're all about making every game an exciting experience.
What We Offer
Explore our extensive range of Thunderbirds gear, from jerseys and apparel to accessories and collectibles. Each item is designed with the same dedication and passion that our players bring to the ice. It's more than just clothing; it's a statement of your Thunderbirds pride.
Why Choose Us
When you shop with us, you're not just getting merchandise; you're becoming part of our Thunderbirds family. Your purchase supports our mission of bringing incredible hockey action and fostering a sense of community in Winston-Salem and beyond.
Join Our Flock
Whether you're a long-standing Thunderbirds fan or new to the game, we invite you to join our flock and be part of something truly special. Get ready to gear up, display your Thunderbirds spirit, and let the world know that you're a proud member of our hockey family.
Thank you for choosing Carolina Thunderbirds Merchandise. We look forward to serving you and sharing the Thunderbirds experience wherever you go! 
Location
Winston Salem Fairgrounds Annex
414 Deacon Blvd, Winston-Salem, NC 27105, United States
Contact Us
Business Hours
Monday - Friday
9 a.m. - 5 p.m
Phone: 336-774-8882 
Email: lross@carolinathunderbirds.com